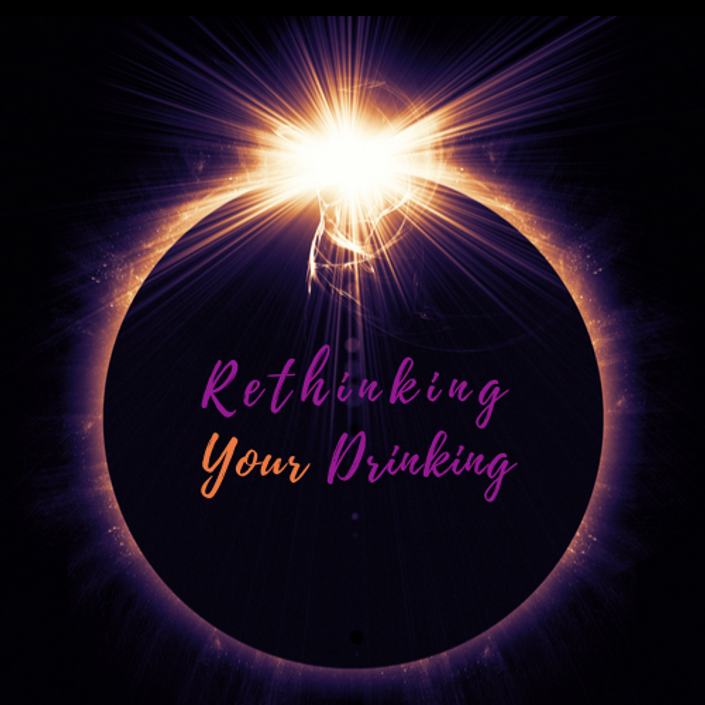 Rethinking Your Drinking
When you're curious about your drinking and not convinced alcohol is the problem
Watch Promo
"Would love for all of my friends to take this class." -Student
In 1997, I started rethinking my drinking. I began with half-hearted attempts to cut back and went on to researching my options. I picked up an AA pamphlet and looked for a meeting that I could attend. The closest one was in a detention center that would be on my way home from work. But I'm not an alcoholic. I don't need those meetings. At the time, I had no idea what becoming a member of AA really meant. But I would find out.
I abandoned the idea of attending AA, and with no other real options, I kept on with my drinking ways. Becoming less sharp at work, not as intense, my trademark characteristic tenacity which served me well had shifted into foggy-headed and shitty attitude. It was a slow transformation over the years.
"Thinking about a new way to view relationship to alcohol also shifting perspectives
from symptoms of alcohol issues to reasons for drinking. It was all good." -Student
I was going through a difficult divorce and child custody battle. I was a single mom trying to put in the hours to compete in my male-dominated field. Another destructive relationship had broken my heart. But none of that matters when your drinking is seemingly out of control. It doesn't matter that you're feeling overwhelmed, out of control in life, or in some other emotional pain. The diagnosis is one-size-fits-all and straightforward, alcoholism, now known as AUD (alcohol use disorder), or SUD (substance use disorder). You have a disease. It's that simple. And there is no cure. The protocol is managing your disease for the rest of your life, recovery.
PUMP THE BREAKS!
"I am not an alcoholic. I can redirect my thoughts and actions regarding alcohol.
I feel far more hopeful. Thank you so very much. This course was such a great experience." -Student
My life spiraled out of control. It got a lot worse before it got better.
Your life doesn't have to. You have THIS opportunity to hit pause and take charge.
I didn't have any other option but to attend AA, assume the alcoholic (AUD/SUD) identity, which is a lifelong disease, and attend meetings, where messages of powerlessness are on repeat from the beginning to the end of every meeting. Ninety meetings in ninety days is the prescription for the newcomer. I did over one hundred.
In less than a year, I had to choose between my sobriety and Alcoholics Anonymous and every relationship that was developed in that environment.
"Thank you for giving me a different perspective on taking control.
Knowing that I'm not alone in not being an alcoholic, but wanting change really helped." -Student
It has been my passion and become my mission to stop this traditional protocol when people are rethinking their drinking. It's reported that even a brief intervention, much like the RETHINKING YOUR DRINKING ONLINE COURSE can create awareness to stop the progression of your drinking habit.
You can take charge of your relationship with alcohol. And there is no better place to start than here.
In this program, I'm going to share a lot of information not well known but backed by plenty of studies and research. I'm going to help you sort through your thoughts and create clarity around your relationship with alcohol.
"Knowing there are other options and another way helped me so much." - Student
Your Instructor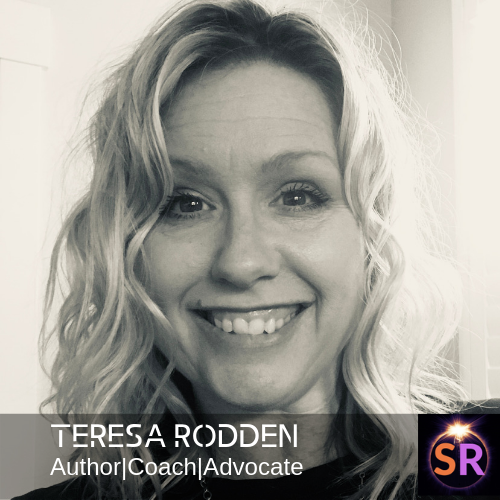 Coming from a long line of people that misused alcohol, you'd think I would have easily bought into the messaging that goes hand in hand with drinking problems. I did buy into it for the first year of my sober journey.
But as I researched and dove into my family history, I realized many things I hadn't before. The biggest question became, "was it the alcohol that made them miserable, or was they miserable, and that's why they drank?"
When I stopped drinking, I started down the traditional path and downloaded the same programming that has been hailed as gospel for more than eighty years, with little challenge or change.
Within six months, it was this same messaging that nearly drove me to get drunk, again. Instead, I left tradition and found my own way. I was done focusing on drinking or not drinking.
I remember how frustrated I was years before I drank my last drink, the lack of support when I first became curious about my drinking. And learning my only option for help was to admit I was an alcoholic, and being an alcoholic would be the center of my identity for the rest of my life. That stopped me from reaching out before I wanted to drink myself to death years later.
How could those last years have been different if I would have explored, identified, and took charge of what was leading me to misuse alcohol? Without adopting an alcoholic/AUD identity.
So, I started advocating for a change through life coaching, writing, social media, interviews, and more.
I launched A Woman Divine for Life Recovery in 2009. I felt like I had failed miserably because the language hadn't been developed to communicate my mission and my work effectively. I kept attracting people with fixed mindsets - they felt powerless and already accepted the fate they were alcoholics and would struggle forever.
It took me a couple of years, but I started finding the words and creating the vocabulary that spoke to the truth-seekers. The curious who wanted more information and ready to do the work to take charge of not only their drinking habit but their life. After all, it's rarely about the alcohol.
Spring 2010, I sent an audition video to Oprah Winfrey Network. In it, I proposed that I would travel the country and find others like me that were experiencing freedom from addiction without the traditional path of AA and Twelve Steps. Oprah never called, but that didn't stop me.
In late 2012, I launched Pink Cloud Coaching for women and developed an incredibly effective program, 28 Day Resolve. In just 28 days, you can identify the antagonists that lead to misusing alcohol and create strategies to break free from patterned and ritualistic drinking.
2016 I published my first book Wholly Sober: How I Stopped Thinking About Drinking and Started Loving My Life, earning the best new release on Amazon.
2017 The Sober Curious workshop was developed and quickly became a hit.
2019 Published my second title The Primed Drinker: When Alcoholism Is Not The Problem & Recovery Is Not The Solution, also being awarded best new release.
In the last several years, I have held classes and workshops that are successful in defusing the angst that comes with an awareness that you can't stop drinking on command.
Time and again, I am requested to extend my offerings and teachings to men, too. That brings us to Rethinking Your Drinking.
Time is a limited commodity, and for many money can be too. That's what brings us to online courses with options.
One more thing I think you should know about why this work is so important. I lived what many would call a horrible and tragic childhood. I've made awful mistakes, and alcohol was my go-to for the pain. Drinking the pain away would lead to more problems, and on went the cycle over and over again.
But I have experienced complete FREEDOM and EMPOWERMENT for more than sixteen years. My Mother has never known either of these things. She misused alcohol to experience just a taste of freedom. If only for a few hours at a high cost. She's still with us, but Alzheimer's has her captive now. My heart breaks at all that she missed.
It's my greatest desire, my mission, to pass on what I've learned to help others break free like me. And not forfeit any more of life's moments, opportunities, and possibilities, with alcohol. Life is too short. So, let's work together and make the rest of your life the best of your life.
Taking Charge with a clear mind, open heart, and always with a defined intention!
Frequently Asked Questions
When does the course start and finish?
The course starts now and never ends! It is a completely self-paced online course - you decide when you start and when you finish.
How long do I have access to the course?
How does lifetime access sound? After enrolling, you have unlimited access to this course for as long as you like - across any and all devices you own.
What if I am unhappy with the course?
We would never want you to be unhappy! If you are unsatisfied with your purchase, contact us in the first 30 days and we will give you a full refund.